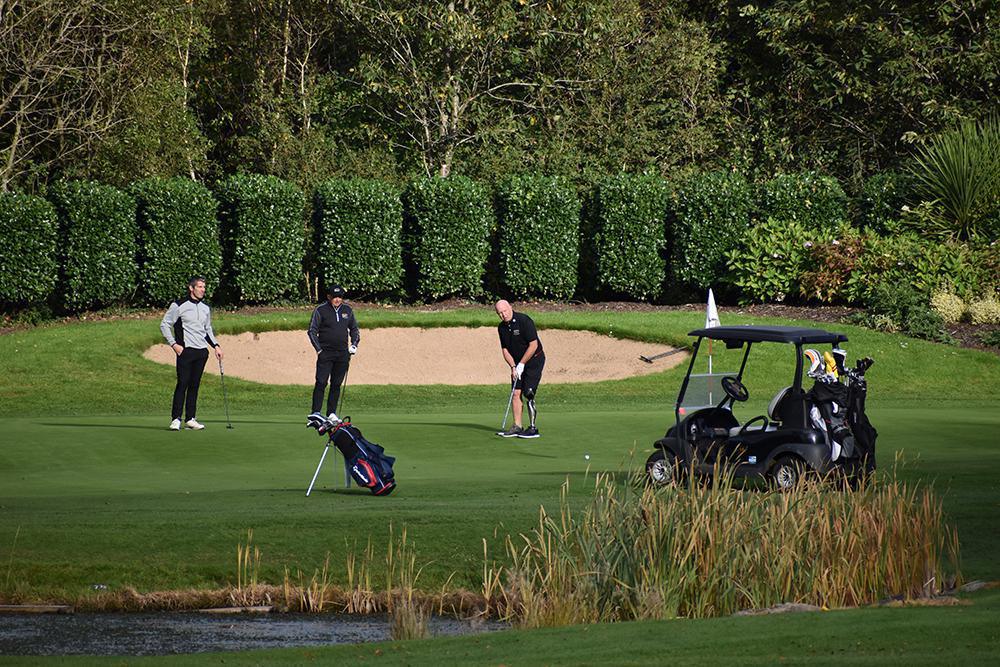 October 12th 2021 saw Great Days Golf host a charity golf day on behalf on Cardiff based consultancy, training and contract management services company CDM Solutions - their first externally commissioned golf event.
The event was the brainchild of CDM Solutions Managing Director Bryn Wilde and was held in aid of The Lily Foundation charity. The Lily Foundation is the UK's leading mitochondrial disease charity and the largest charitable funder of mitochondrial research in Europe. Their mission is to improve the lives of people affected by mitochondrial diseases, while working towards a future where mitochondrial diseases can be effectively treated or cured. Representatives of the charity were present on the day at The Vale Resort - a partner club of Great Days Golf - to give golfers an idea of why they were there for the day.
19 teams of four gathered for a four ball better ball competition with the two best Stableford scores counting towards the team prizes. There were also prizes for Individual winners and Nearest The Pins and Longest Drive.
The day was kindly sponsored by demolition experts Squibb Group. Welsh professional golfer Hannah Bowen was on hand to stage a 'Beat The Pro' competition and everybody had a great day, raising lots of much needed funds for such a worthy charity.
Bryn Wilde commented, "What an amazing day! Everyone that attended had a great time and I can't thank Great Days Golf enough for all their hard work and professionalism in staging this event."
GDG Director Simon Pridham commented: " We were delighted to work so closely with CDM Solutions and Bryn as clients and to put on such a fantastic occasion for a great charity. We have already been commissioned to run this event again next year - in July 2022 - and golfers can book on to this event now via our App. This is the first of such events GDG are hosted for clients in the business and charity sectors and we are confident that we deliver a Great Days Golf for all concerned."
Interested in holding your own golf event?
Click below to get in touch...