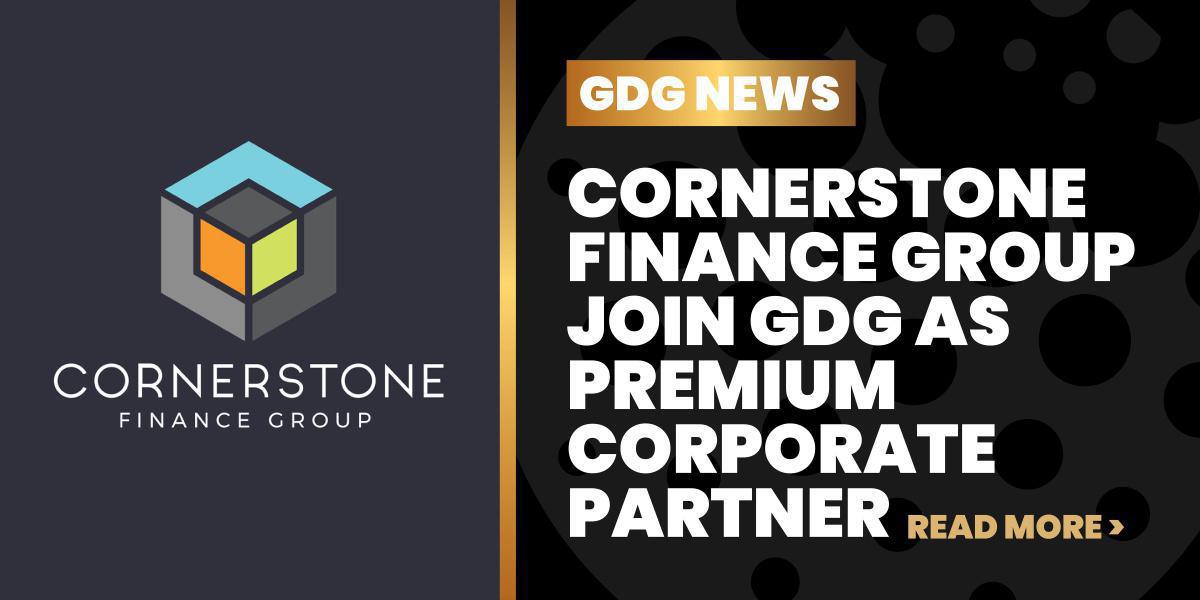 Great Days Golf are delighted to announce The Cornerstone Finance Group as a Premium Corporate Partner. The fast growing golf business has teamed up with the Cardiff based financial services company to provide its clients with access to market-leading financial advice in a range of areas.
The Cornerstone Finance Group offers their clients a comprehensive portfolio of financial and insurance services, including mortgages, life insurance, commercial finance, commercial insurance and pension-led funding. They have also recently launched Cornerstone Capital, their own short-term lending service exclusive to property developers in South Wales.
The Cornerstone Finance Group also runs its own financial services network working with a wide range of finance professionals, all of whom refer their clients to the Group with confidence.
The values of both companies are aligned as such that Cornerstone and Great Days Golf, along with it's other Premium Corporate Partners, will enjoy the fruits of the many golfing and business networking opportunities GDG has to offer at it's exclusive events, clubs and resort networks and via it's web application and social media presence.
GDG Commercial Director Simon Pridham commented:
"Cornerstone Finance Group is exactly the type of business we at Great Days Golf want to be aligned with. Their pedigree, personnel and services are at the forefront of the Financial Services industry and we are delighted to have them as our singular Premium Partner in this sector"
Cornerstone Finance Group Managing Director Michael Wayman said:
"We are delighted to become a Premium Corporate Partner of Great Days Golf. We are impressed by the vision, energy and business model GDG has to offer. Having been working closely with GDG Director Sean Holley in our Financial Services provision, it is an obvious natural progression to join our networks together around the game of golf and the events and future plans GDG have already planned."
For more information on the Cornerstone Finance Group go to: www.cornerstonefinancegroup.co.uk